Thursday, May 21, 2009
babysoy Offers Conscientious and Green Clothes For Kids
---
Babysoy is the 1st company in the world to create baby's newborn wardrobe using soybean protein fiber. Their modern baby layettes made from eco-friendly soybean fiber. Babysoy is conscientious and green by using renewable natural resources as the raw material for our baby wear - which is the leftover pulp from tofu, soymilk and other soy products.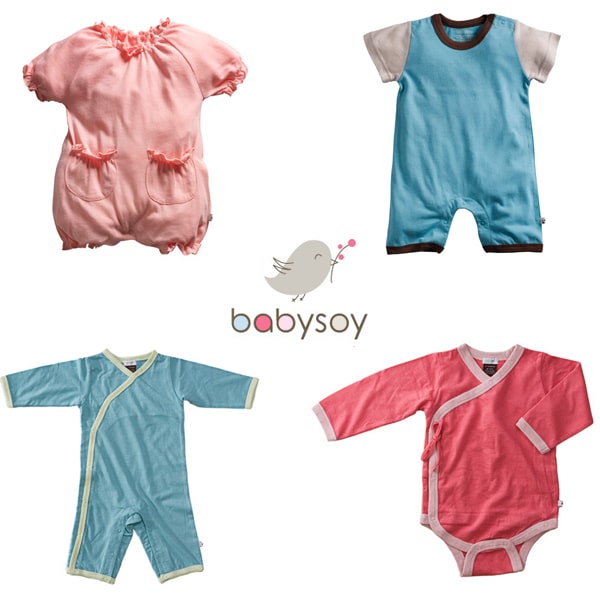 I also love that all of their products are under $30. Environmentally friendly and cost effective!

Thank you to Nadia for sending us the link!
---
Labels: babysoy, Environmentally Friendly, Green Parents, Soybean protein fiber
posted by Growing Your Baby at
5/21/2009 11:50:00 pm