Thursday, May 14, 2009
Family Dog Credited With Saving Lost Toddler
---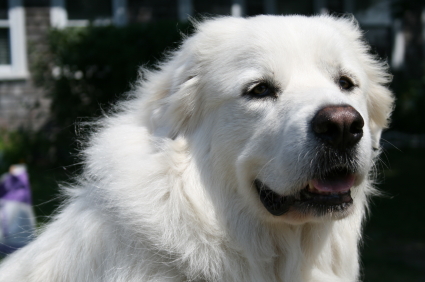 Last week the world was surprised after rescuers found 3 year-old Joshua Childers after he spent two days and nights barely clothed in the wet, chilly woods of Mark Twain National Forest.
Doctors now believe that the family's 120lb Great Pyrenees dog helped keep the boy safe and warm.
"One of our initial concerns was how could a 35-pound child could stay alive in forty degree weather in the rain for two nights and three days," said Steven Crawford, Childer's doctor. "That may be the answer, and he was telling about being with the dog at night."
---
Labels: Amazing Kid Stories, Great Pyrenees, Joshua Childers, Mark Twain National Forest, Unusual Baby Stories
posted by Growing Your Baby at
5/14/2009 04:29:00 pm