Thursday, June 18, 2009
Christina and Max Visit Pottery Studio
---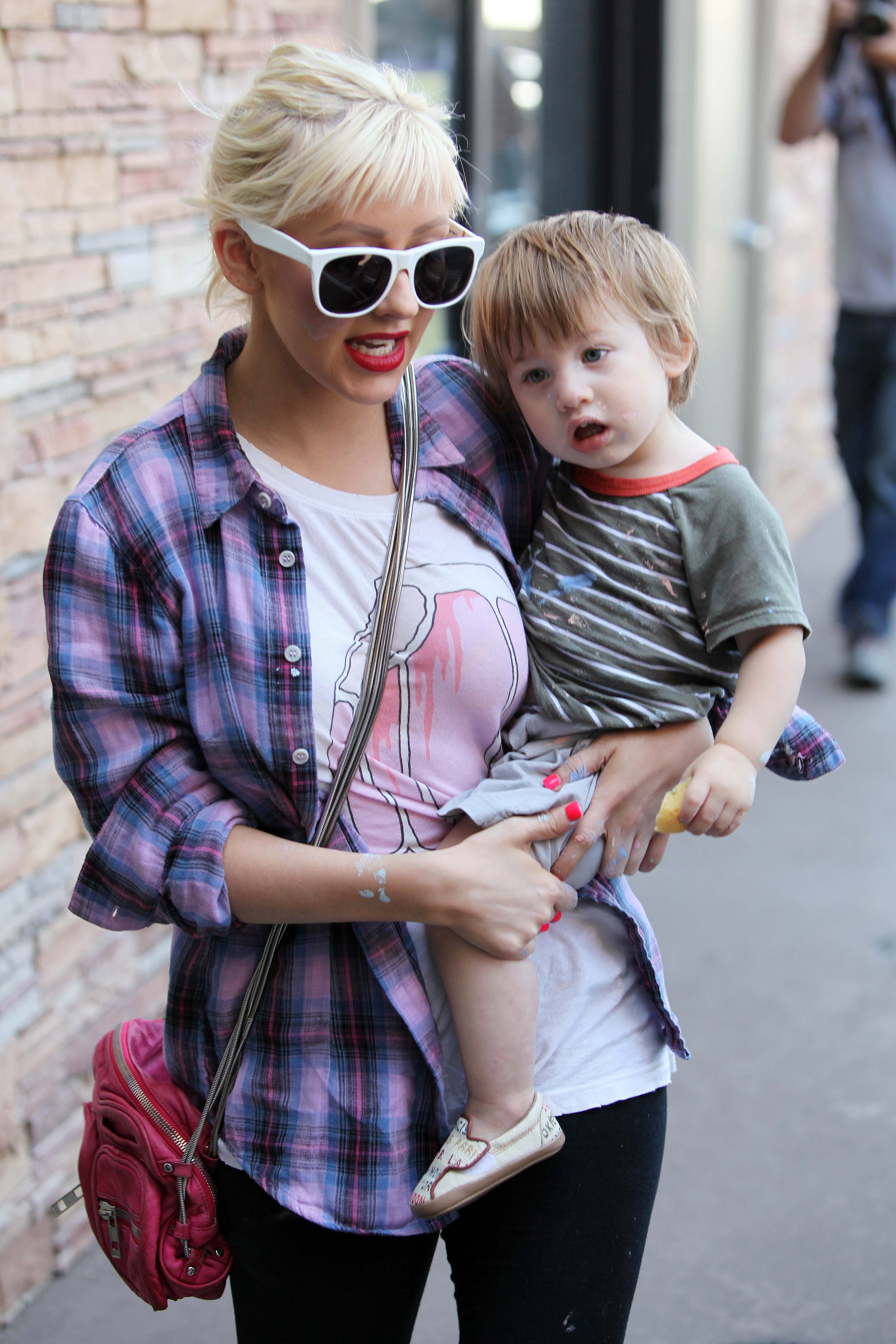 Christina Aguilera and son Max visit Color Me Mine, a do-it-yourself pottery studio to create a special piece of art to possibly give as a fathers day gift.
The pair must have had fun because they're both covered in paint.
Billboard recently reported Christina is getting her own online radio channel.
Clear Channel Radio and Front Line Management have joined forces to create artist personal experience (a.p.e.) radio, a company which will allow music acts to produce their own channels for online radio.
The stars' channels will be 24-hour and feature songs chosen by the artist, interviews and commentaries.
In a statement to Billboard, Aguilera said:
"I am so excited to be one of the first artists on a.p.e..

"Fans always write to ask me what I like and listen to, which makes this such a great opportunity for me to share my musical inspirations with them.

"My channel is going to be a special place for my fans to find out about my new music, upcoming tours and lots of other news and original content. It's going to be fun."
{SPLASH}
---
Labels: Celebrity Babies, Christina Aguilera, Color Me Mine, Max Liron Bratman
posted by Growing Your Baby at
6/18/2009 09:19:00 pm