Sunday, June 28, 2009
Isla and Olive Stroll in West Hollywood
---
Isla Fisher and daughter Olive enjoyed breakfast in West Hollywood yesterday morning.
Olive seemed to like being swung by her mom and friend as the three strolled down the street.
The adorable tot wears Gap's Embroidery pleated dress in 'Orange blossom' and a pair of matching crocs.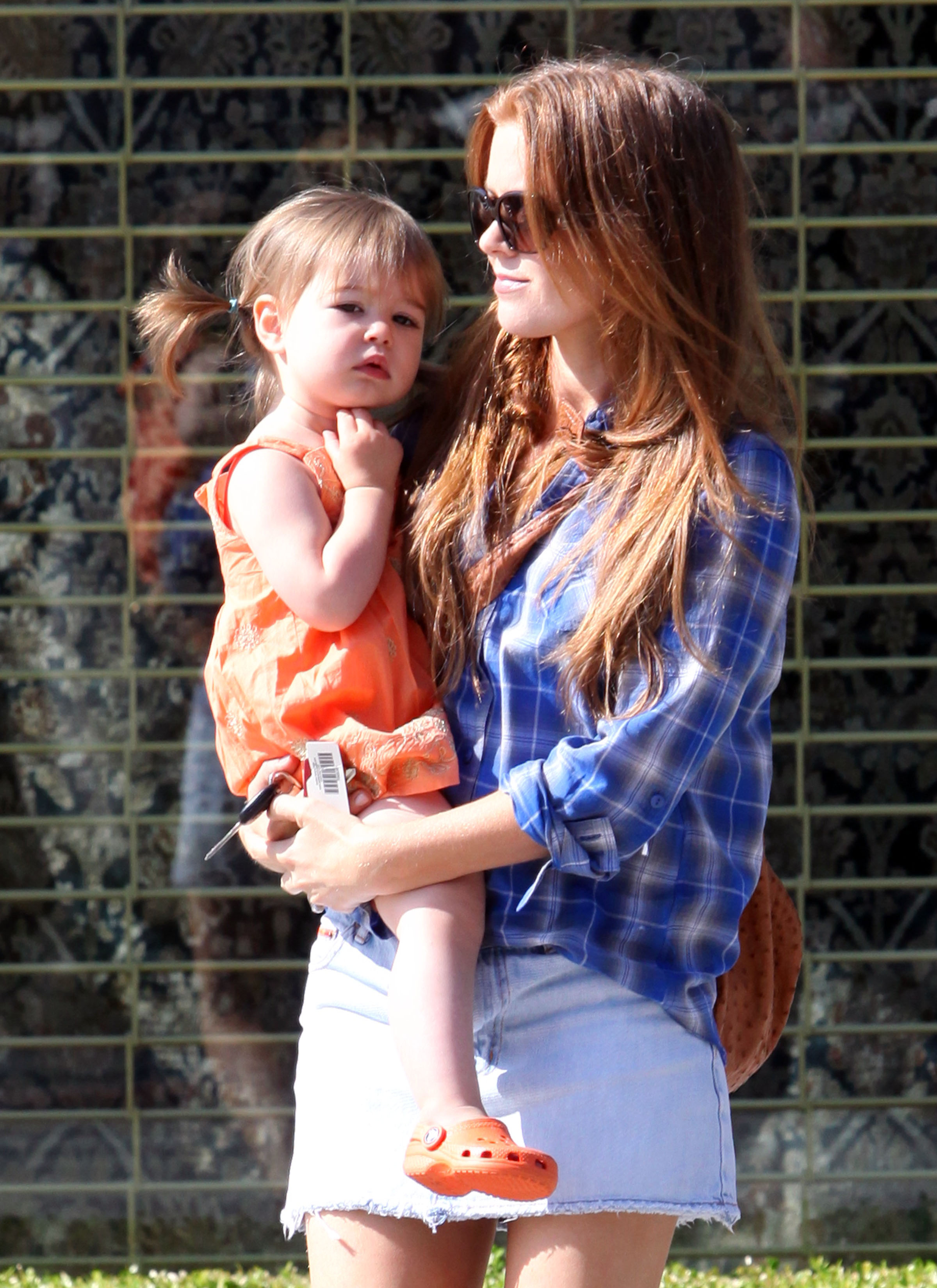 Olive's dad is Sascha Baron Cohen, the star of the new film Bruno.
{FAME}
---
Labels: Bruno, Celebrity Kids, Isla Fisher, Olive Baron Cohen, Olive Cohen, Sacha Baron Cohen
posted by Growing Your Baby at
6/28/2009 06:13:00 pm