Wednesday, June 10, 2009
Mark Consuelos and Kelly Ripa Celebrate Son's Graduation
---
Kelly Ripa and Mark Consuelos attend their son Michael's 6th grade graduation from the Ethical Cultural Fieldston School with their other children, Lola Grace and Joaquin Antonio, in New York City today.
It's easy to see how family orientated the couple is. Mark Recently told Eonline:
No matter how busy they are, he and Kelly are with their three kids more often than people usually assume. He's now helping to promote Make Every Touch Count, a new Boys & Girls Club of America campaign promoting the importance of family.

"Unless I'm on location somewhere or she's on location, Monday through Friday we are sitting down between 6 and 6:30 and having family dinner," Consuelos says. "The kids are telling us what happened with school, and we're talking about how our day was, and then we tuck the kids in at night."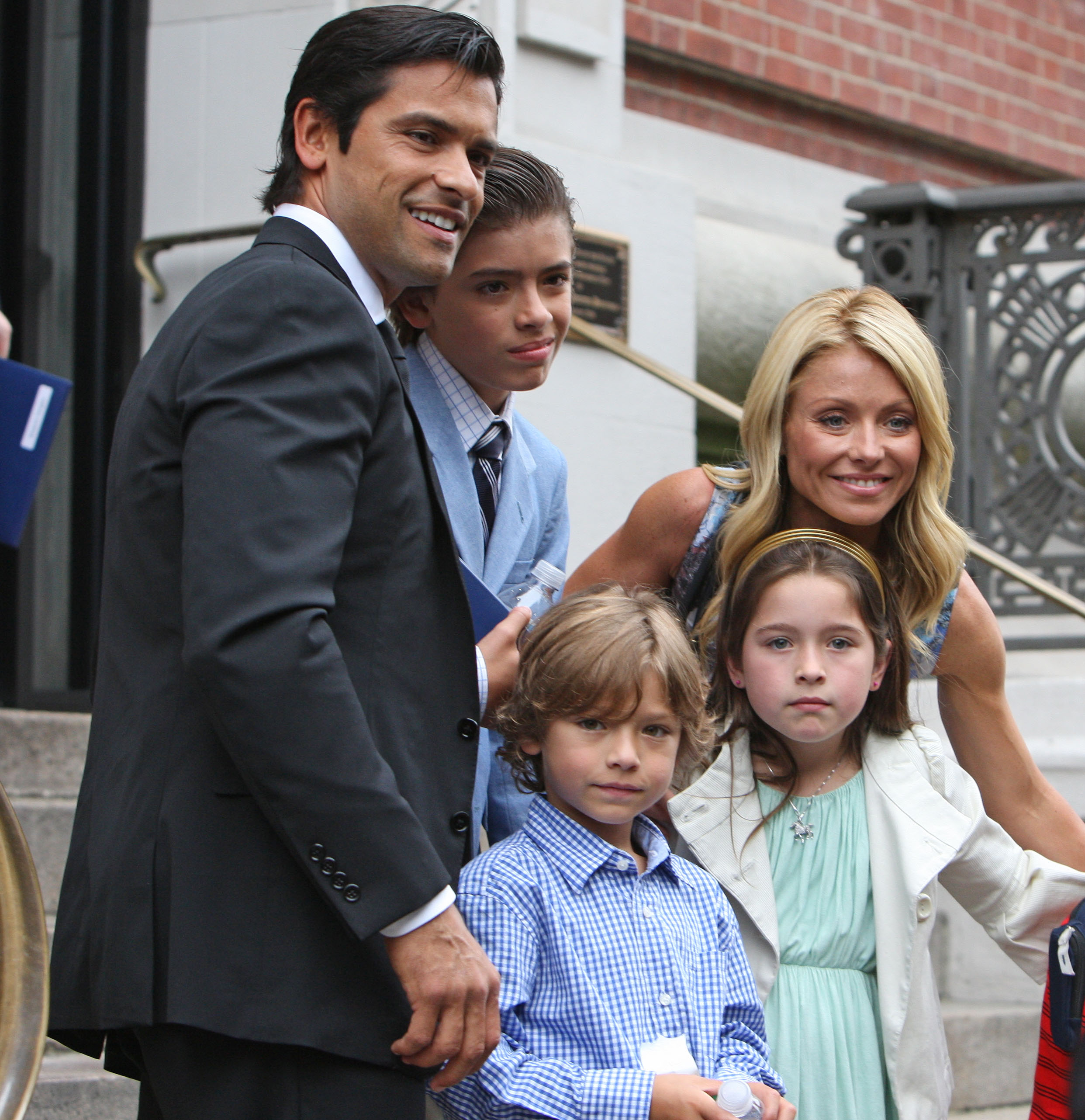 INFphoto.com
---
Labels: Celebrity Kids, Ethical Cultural Fieldston School, Joaquin Consuelos, Kelly Ripa, Lola Consuelos, Lola Grace, Make Every Touch Count, Mark Consuelos, Michael Consuelos, New York City
posted by Growing Your Baby at
6/10/2009 11:24:00 pm