Friday, July 10, 2009
Kendra Bares Her Belly In St. Lucia
---
Reality TV star Kendra Wilkinson and new husband Hank Baskett were seen yesterday on the beach enjoying their honeymoon in St. Lucia.
The former Girls Next Door star, who now has her own series on E! called Kendra, wed the Philadelphia Eagles receiver on June 27 at the Playboy Mansion.
Even though it's hard to tell, Kendra is due to deliver the couple's first baby in December.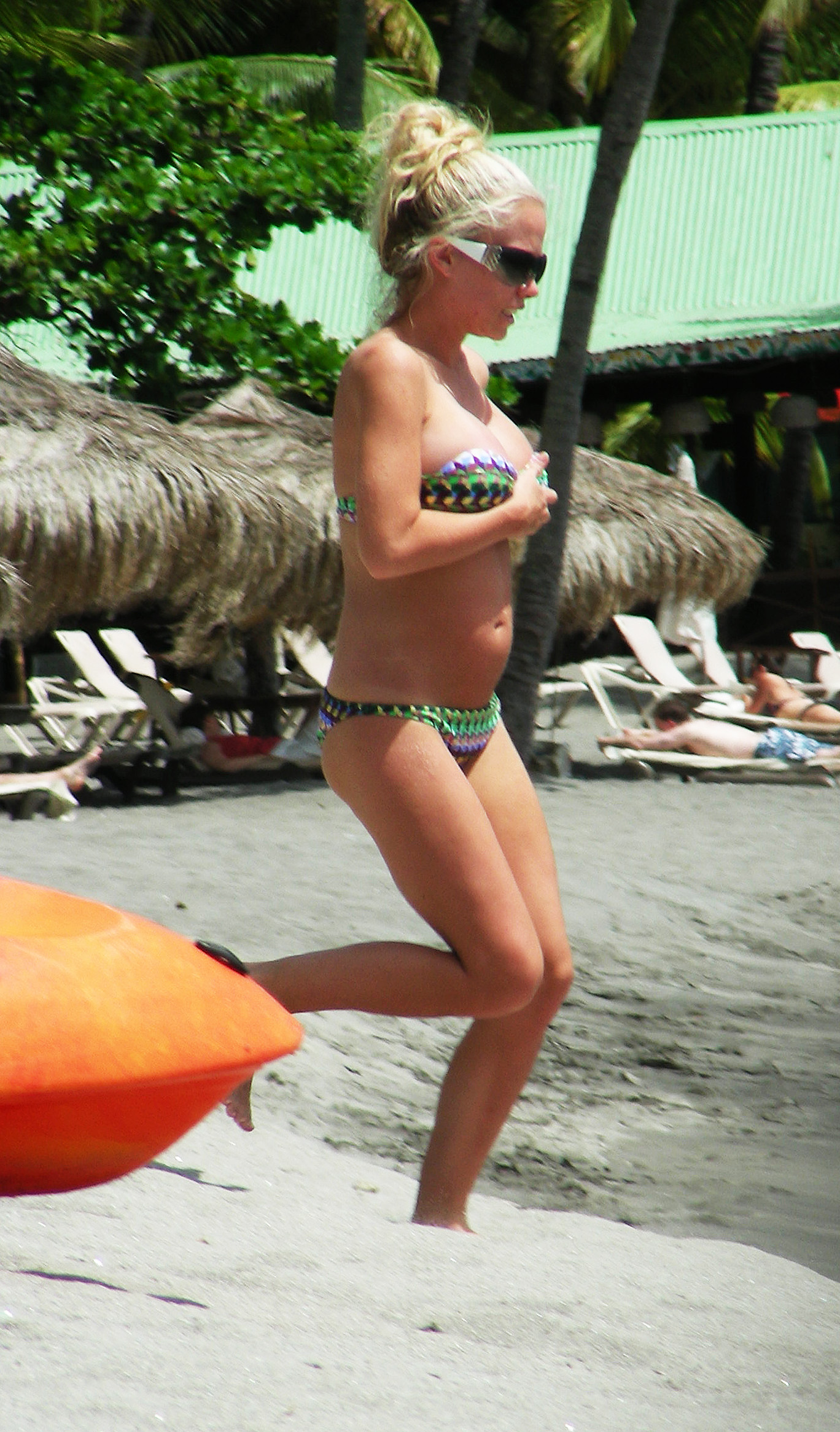 ---
{SPLASH}
---
Labels: Girl Next Door, Hank Baskett, Kendra, Kendra Wilkinson, mom to be, Pregnant Celebrities
posted by Growing Your Baby at
7/10/2009 06:02:00 pm