Tuesday, September 01, 2009
Heidi Klum and Her Karate Kids Shop At The Grove
---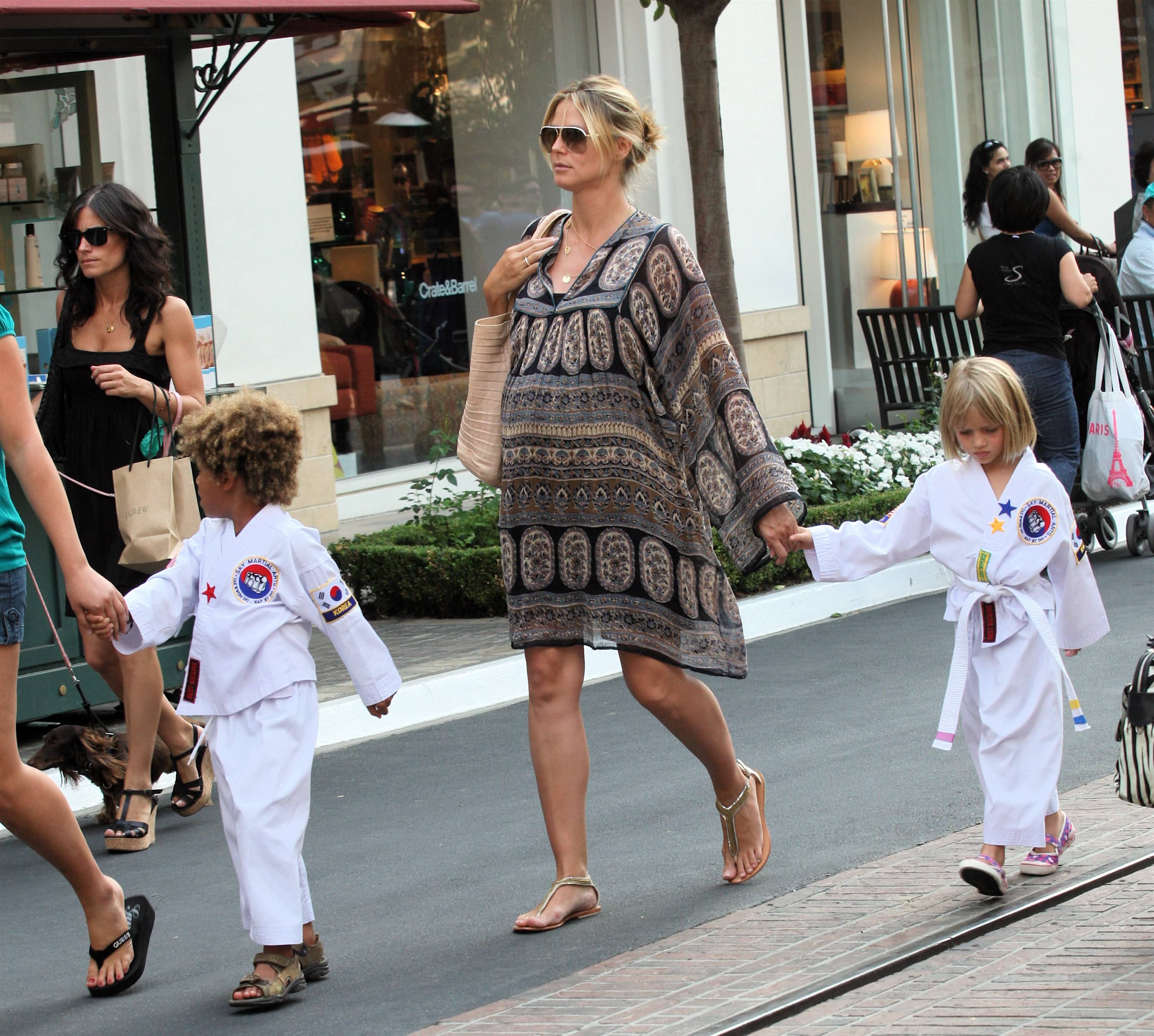 An expectant Heidi Klum was seen shopping at the Grove today with her 2 oldest kids Leni and Henry.
The mom of 4 looked fabulous in a beautiful tunic, while being escorted by her Karate Kids.
She recently said her role as host of Project Runway means she always has to look fashionable so she opts to buy larger sizes of her favourite designer collections to cover her expanding tummy.
"My stylist tries to find things that are not maternity clothes, so I've been wearing a lot from The Row, by Mary-Kate and Ashley Olsen. I love their clothes. Marc Jacobs too.

"You just buy things in a size 10 - when you're doing a show on fashion, you still have to bring it on."
---
{WENN}
---
Labels: Celebrity Kids, Heidi Klum, Heidi Klum Pregnant, Henry Samuel, Leni Klum, Pregnant Celebrities
posted by Growing Your Baby at
9/01/2009 11:20:00 pm