Saturday, September 05, 2009
Jennifer Garner Strolls With Her Girls In Boston
---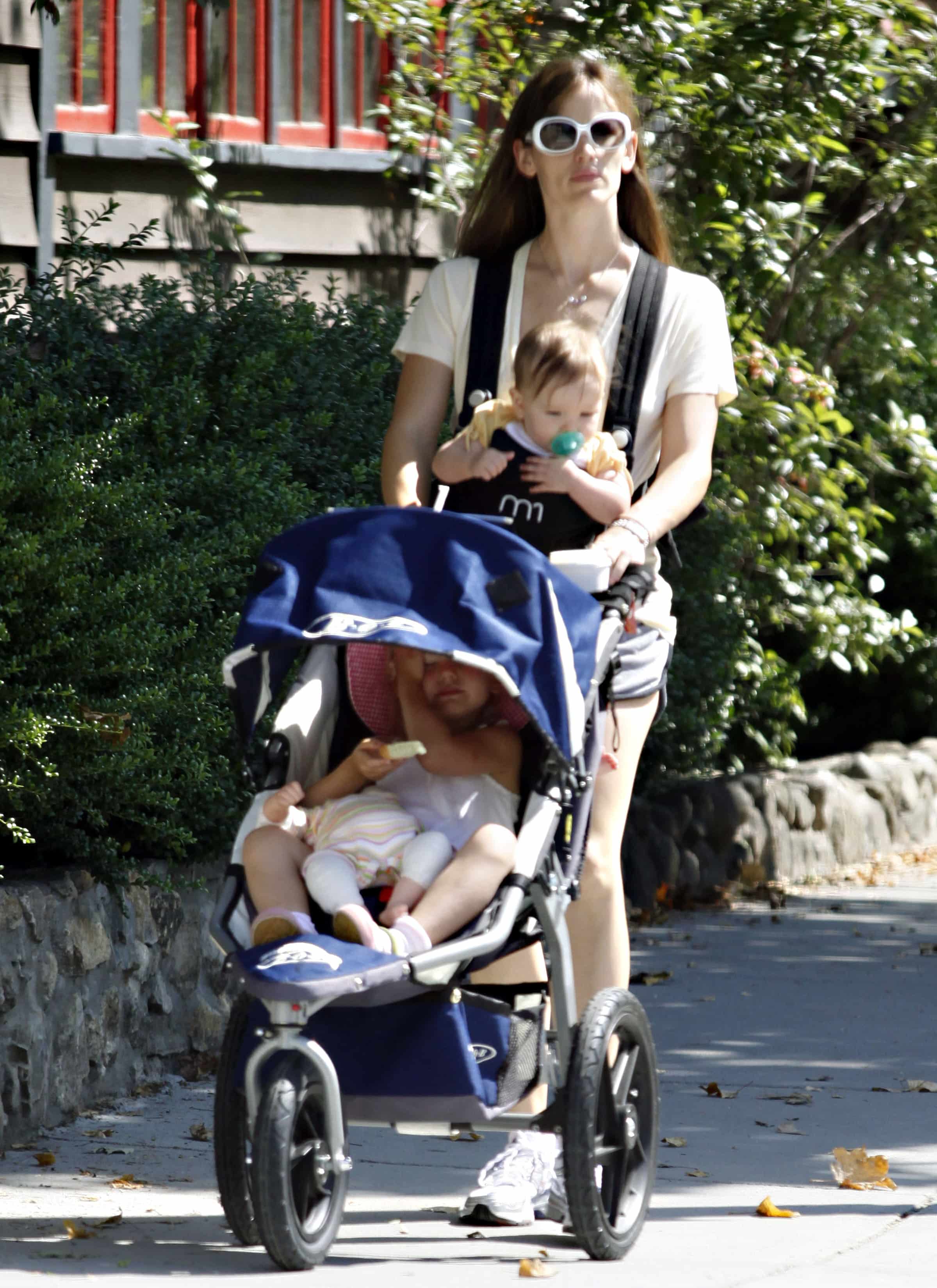 Jennifer Garner was spotted out for a morning stroll yesterday with her two girls Violet, 4 and Seraphina, 8 months.
The girls took turns relaxing in the Bob Stroller, with Seraphina riding comfortably in a Lascal baby carrier when it was her sister's turn to put her feet up.
The down-to-earth mom recently admitted that she's
not as good at "the hippie mom thing" as some of the other mothers, but added, "I do scrub the potty at Violet's co-operative pre-school."
---
{FAME}
---
Labels: Bob Stroller, Celebrity Babies, Celebrity Moms, Jennifer Garner, Lascal Baby Carrier, Seraphina Affleck, Violet Affleck
posted by Growing Your Baby at
9/05/2009 03:00:00 pm