Thursday, November 05, 2009
New Zealand Mom: I Have Two Wombs & A Baby In Each!
---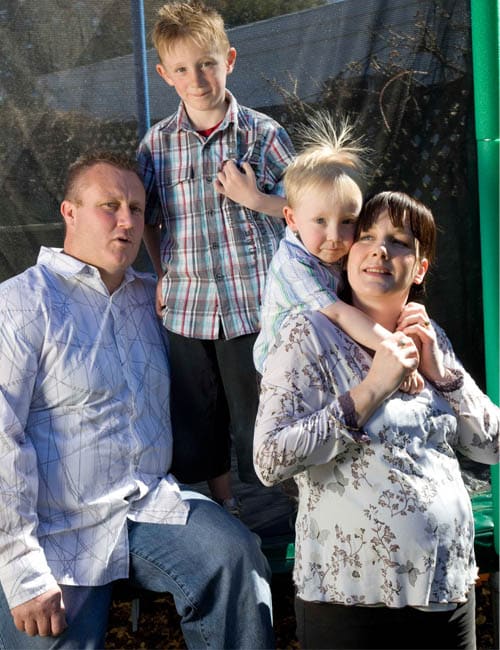 When Liz Breach feels her unborn twins kick, she can not only tell which one it is, she also knows which of her two wombs the baby is growing in. The New Zealand mom discovered that she has two completely separate wombs a rare condition called uterus didelphys when she was a teenager, later successfully carrying her two sons, Trent, 7, and Logan, 3, in her right womb.
When she became pregnant again earlier this year, Liz, 32, couldn't wait to find out which womb was housing her baby. Thrilled at the news of an addition to the family, her husband Jason, 39, offered to take time off work and come along to the ultrasound scan.
''But I didn't think it was going to be a big deal, so I went alone,'' recalls Liz.
However when the five-million-to-one bombshell was revealed, she immediately wished Jason had been at her side.
"The doctor asked how I would react if he told me I was having twins and that there was a baby in each womb," says Liz. "I told him it wasn't funny."
The babies are due in the new year! We wish this family good luck.
{ZUMA}
---
Labels: Liz Breach, Multiple Births, Twins, Unusual Pregnancy Stories, uterus didelphys
posted by Growing Your Baby at
11/05/2009 10:50:00 pm