Tuesday, January 12, 2010
Jillian Barberie and Grant Reynolds Welcomes A Boy!
---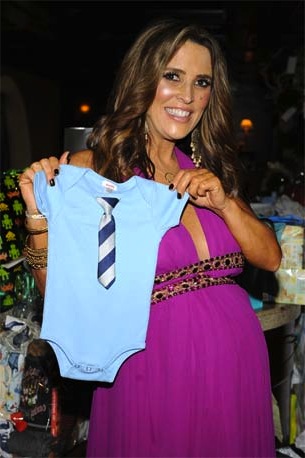 Congratulations to Jillian Barberie and husband Grant Reynolds on the safe arrival of their second baby - a boy!
The new mommy tweeted that Rocco Rio Reynolds arrived at 8:02am yesterday morning weighing 7lbs 8ozs, measuring 20 1/2 inches. All she had to say after was that, "we're doin great, he's so beautiful good cry already! Drugs kickin in!"
A rep for Jillian also told Life & Style magazine, "Little sister Ruby, 2½ , is very happy, and Mommy and baby are doing great. Rocco is beautiful!"
---
Labels: Grant Reynolds, Jillian Barberie, Jillian Reynolds, Rocco Rio Reynolds, Ruby Raven Reynolds
posted by Growing Your Baby at
1/12/2010 10:28:00 am