Monday, March 29, 2010
An Expectant Bethenny Frankel Gets Carried Away After Her NYC Wedding!
---
A glowing Bethenny Frankel gets carried away by husband Jason Poppy after their wedding at Four Seasons Restaurant in NYC last night.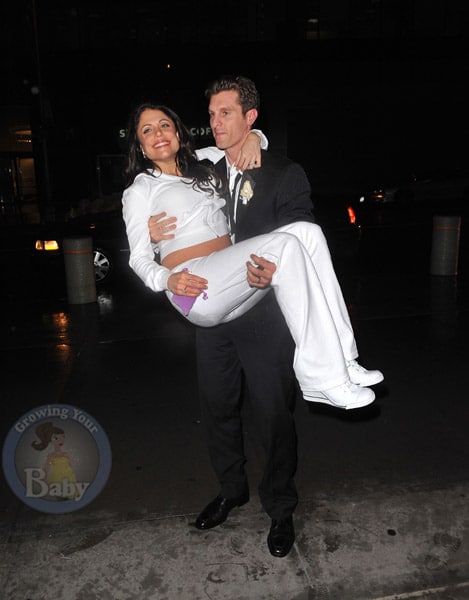 Dressed down in a bride tracksuit, the mom-to-be later tweeted,
"I'm a real housewife! On way to honeymoon. best night of my life."
Congratulations to the couple! They expect their first baby in June.
---
Related Articles:

WIREIMAGE
---
Labels: Pregnant Brides, Pregnant Celebrities
posted by Growing Your Baby at
3/29/2010 04:55:00 pm