Thursday, April 08, 2010
The Masche Sextuplets Take Manhattan!
---
Jenny and Brian Masche
posed today with their sextuplets, Bailey, Savannah, Molli, Grant, Blake and Cole,now 2 and a half years old, as the crew took over the Times Square Hershey Chocolate Store during a trip to New York City.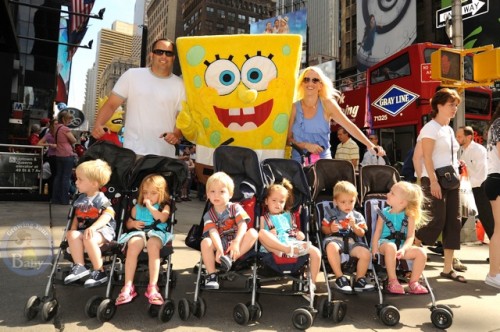 The Masches will return to WE tv with a new season of "Raising Sextuplets'" premiering June 30, 2010.
---
{INFphoto.com}
---
Labels: Brian Masche, Jenny and Brian Masche, Jenny masche, Multiple Births
posted by Growing Your Baby at
4/08/2010 12:30:00 am