Friday, April 09, 2010
Tom and Gisele Take Benjamin on a Boat Cruise in Paris!
---
Tom Brady and wife Gisele Bundchen were spotted enjoying a relaxing boat cruise in Paris with their son Benjamin yesterday.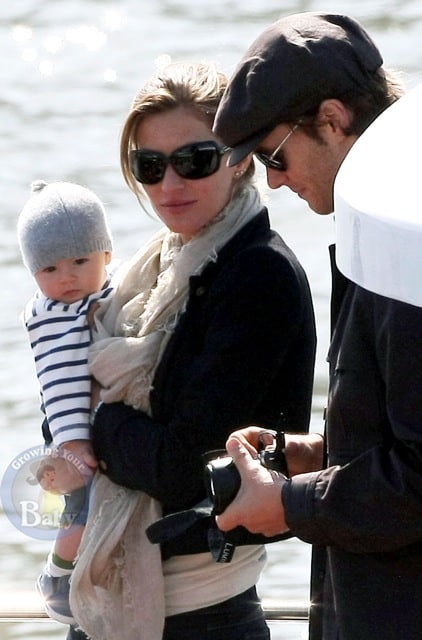 The couple snuggled to keep warm in between taking pictures of each other with Benjamin.
Such a cute family!
---
{FAME}
---
Labels: Celebrity Babies, Gisele Bundchen, Gisele Bündchen, Tom Brady
posted by Growing Your Baby at
4/09/2010 04:02:00 pm