Friday, June 18, 2010
Babysitter Sentenced For Giving Wine To Baby
---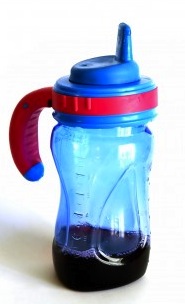 A Georgia baby sitter has been sentenced to eight years in prison this week for putting wine in a baby's sippy cup to get him to sleep.
Tammy Denise Truitt, 41, was hired to babysit the infant, who was 9 months old, and his four siblings, aged 9, 7, 5 and 3, last July when the children's mother went to Atlanta for a family emergency.
The children's grandmother arrived five hours later to discover the baby in a lifeless state. He was taken to a hospital, where tests revealed a blood-alcohol level of .33 - 4 times the legal limit for an adult.
Doctors in Carrollton and Atlanta treated the baby before sending him home.
SOURCE
---
Labels: Child abuse, child care, Unusual Baby Stories
posted by Growing Your Baby at
6/18/2010 11:26:00 pm