Sunday, June 13, 2010
Celebrities Attend A Time For Heroes Celebrity Picnic Benefiting Elizabeth Glaser Pediatric AIDS Foundation
---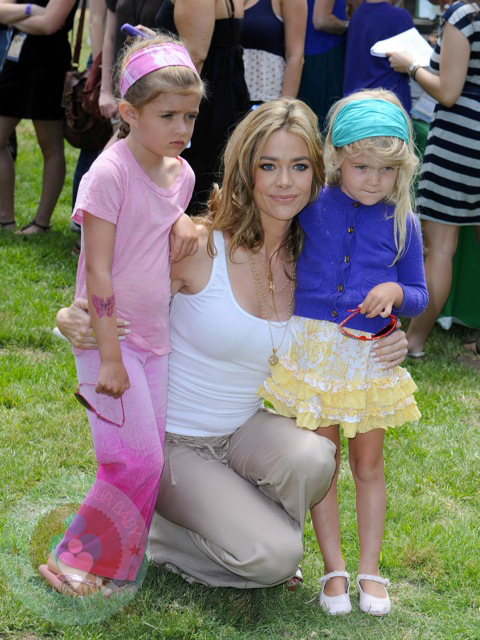 Celebrities and their kids attended A Time For Heros Picnic this afternoon in support of Elizabeth Glaser Pediatric AIDS Foundation.
The Picnic allows guests to hang with Hollywood's hottest stars, play games, and enjoy unbelievable food while helping create a generation free of HIV.
Since 1990, A Time for Heroes has raised more than $30 million. This year Disney joined forces with the foundation again as the title sponsor to help reach this year's goal.
Close to a hundred celebrities came out in support of the Foundations lifesaving work.
Some pictured are:
Nigel Barker and Kristin Chin with kids Jack and Jasmine
Laila Ali and son Curtis
David Duchovny, Téa Leoni and kids Madelaine and Kyd
Joely Fisher with daughters Skylar and True
Jaime Pressly with husband Simran Singh and son Dezi
Denise Richards with daughters Sam and Lola
Joshua Morrow with Wife Tobe Keeney and sons Cooper, Crew and Cash
Mark Wahlberg with son Brendan
Ali Landry with daughter Estela
---
Related Articles:
{BAUER GRIFFIN & SPLASH}
---
Labels: Ali Landry, Brendan Wahlberg, Celebrity Kids, Dezi James, Elizabeth Glaser Pediatric AIDS Foundation, Estela Monteverde, Jack Barker, Jaime Pressly, Joely Fisher, Laila Ali, Lola Sheen, Nigel Barker
posted by Growing Your Baby at
6/13/2010 10:30:00 pm