Thursday, June 10, 2010
Cloth Swim Diapers: 8 Options for Your Little Fish!
---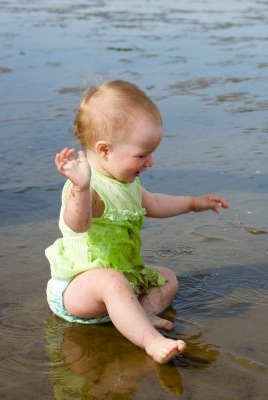 Whether you use cloth diapers and need a suitable diaper for the beach, or your municipal pool requires a cover over a disposable swim diaper, with one of these swim diapers your little one is sure to have the cutest bum in the water!
All swim diapers are generally constructed in similar ways. Most have 2-layer construction, elasticized legs and either a type of closure, or are pull-on style. Swim diapers are cute enough to be worn on their own, but can also be worn under a swimsuit to protect against accidents.
Below are 8 fun, functional, green options for swim diapers:
This summer go green, and pick up one of these super-cute reusable swim diapers!
- Belinda, Staff Writer
---
Labels: Cloth Diapers, Green Parents
posted by Growing Your Baby at
6/10/2010 05:42:00 pm