Tuesday, June 15, 2010
Kourtney and Mason Film in LA!
---
The Kardashian girls were spotted out at Naimie's Beauty Center in Los Angeles yesterday while shooting their reality show 'Keeping Up With The Kardashians'.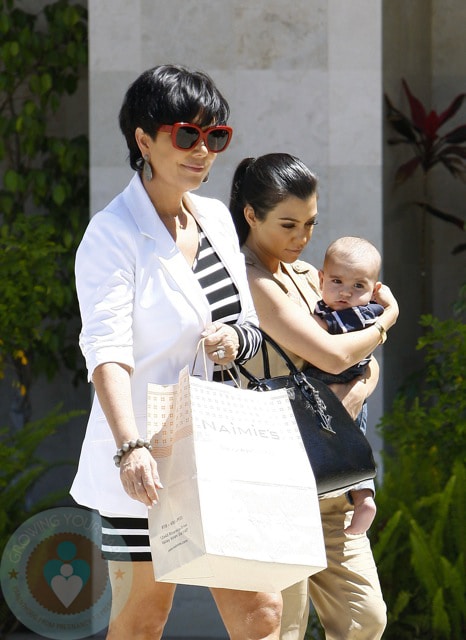 Dressed up for TV, the whole clan looked great including little Mason who worked a casual look of bare feet, jeans, a striped top.
The one thing I will never understand is how Kourtney carries him with those chunky shoes on.
Related Articles:
{FAME}
---
Labels: Celebrity Babies, Kourtney Kardashian, Mason Dash Disick
posted by Growing Your Baby at
6/15/2010 04:21:00 pm