Tuesday, June 29, 2010
Max and Emme Shop with Mommy in Miami!
---
Actress Jennifer Lopez was spotted out shopping in Miami with twins Max and Emme this afternoon. The smart mom brought a bodyguard and a nanny for backup, which proved to be a great idea.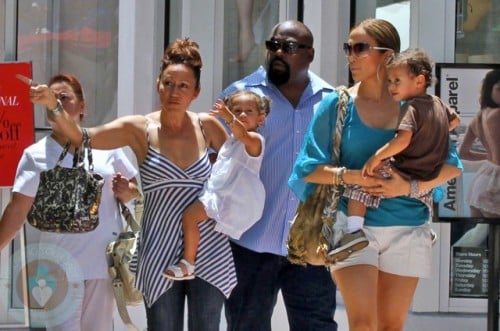 The burly minder stepped in and carried Max on his shoulder when the tot got impatient while being carried by his mom. He later repeated the same game with Emme!
---
Related Articles:
{BAUER GRIFFIN}
---
Labels: Celebrity Kids, Celebrity Nanny, Emme Anthony, Jennifer Lopez, Max Anthony, Miami
posted by Growing Your Baby at
6/29/2010 12:21:00 am