Saturday, July 31, 2010
Alessandra and Her Family Enjoy A Beach Break in Maui!
---
Victoria's Secret model Alessandra Ambrosio, her fiance Jamie Mazur and their daughter Anja Louise enjoy a family vacation on the beaches of Hawaii.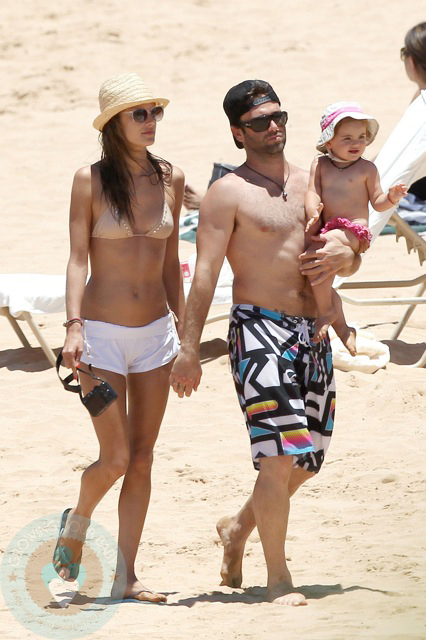 Alessandra, wearing a cream colored bikini, and Jamie went snorkeling while daughter Anja played in the sand with their nanny. The family spent about an hour swimming in the warm water, building sandcastles and hanging out in the sun.
While many would say that her shape is perfect, the model mama recently told Fox news she misses having the more rounded tush she gained while pregnant.
"I wish I had a bigger butt. A little bit more booty wouldn't hurt. When I was pregnant I had a much bigger booty and I was very happy with it."
---
Related Articles:
{PACIFIC COAST NEWS}
---
Labels: Alessandra Ambrosio, Anja Louise Ambrosio Mazur, Jamie Mazur
posted by Growing Your Baby at
7/31/2010 06:27:00 pm