Saturday, July 24, 2010
Amy Poehler is Almost There!
---
With the help of a nanny, a heavily pregnant Amy Poehler ran some errands with her son Archie in NYC this afternoon.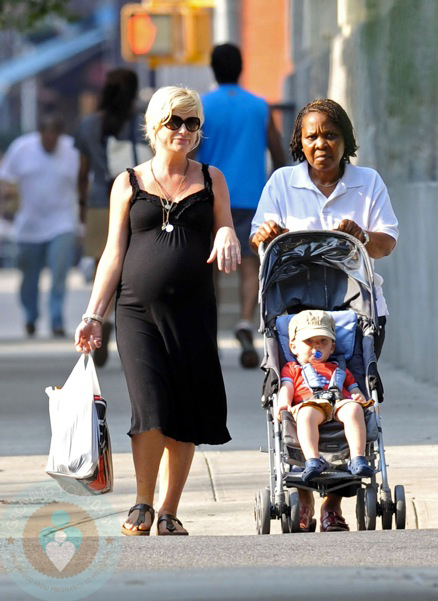 The Parks and Recreation star, who is due with her second baby in just a couple weeks, kept it cool and comfortable in a cotton dress and thong sandals.
---
Related Articles:
{BAUER GRIFFIN}
Labels: Amy Poehler, Archie Arnett, Celebrity Kids, Pregnant Celebrities
posted by Growing Your Baby at
7/24/2010 04:41:00 pm