Monday, July 26, 2010
Christina Applegate Debuts Her Bump!
---
An expectant Christina Applegate walked the red carpet the Los Angeles premiere of "Cats & Dogs: The Revenge Of Kitty Galore" held at the Grauman's Chinese Theater in LA yesterday.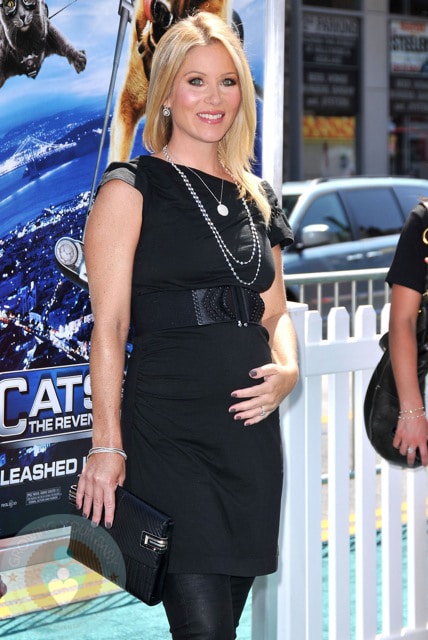 The actress, who announced she is expecting last week, told reporters that she has been hungry for obscure treats at unconventional hours lately.
She told ETonline: "Am I getting cravings? Everything, I'm craving everything. Besides avocados, just weird things at weird hours. Food. Food's a craving!"
While she wouldn't reveal how far into the pregnancy she is, the Samantha Who? star did confirm everything is going well.
She said: "That is for me to know - I'm somewhere between zero and nine months. How's that? Does that answer questions? "I feel OK ... I feel great."
Christina is also adamant she will continue to wear high heels as her bump expands - because the added height balances out her growing tummy.
She quipped: "I have to always wear heels, because as we grow out width ways, we need to grow up this way. They offset the impending growth of width!"
---
Related Articles:
{WENN & PACIFIC COAST NEWS}
---
Labels: Christina Applegate, Pregnant Celebrities
posted by Growing Your Baby at
7/26/2010 06:24:00 pm