Thursday, July 29, 2010
Emily Procter Is Expecting!
---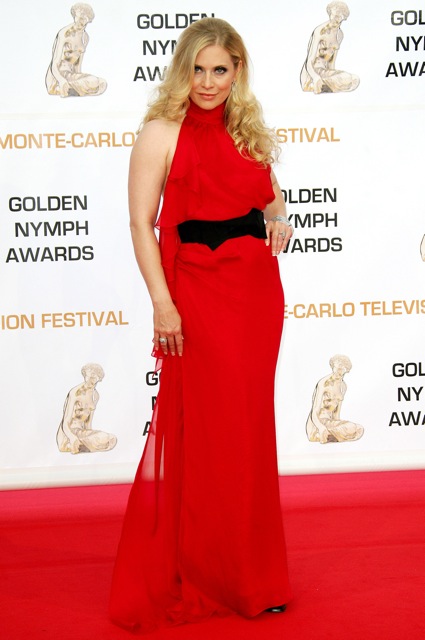 Exciting news for CSI: Miami" star Emily Procter. The actress and her musician/producer boyfriend Paul Bryan have announced that they are expecting their first child together!
The mom to be, who stars as Calleigh Duquesne, on the popular CBS drama confirmed her pregnancy to E! News and revealed her baby bump will not be part of her crime show's upcoming season.
"They're not writing it in," the blonde beauty told the website. "I don't know why, except they said that maybe the audience would worry about Calleigh running around with her gun. Like, 'Oh! It's not safe!' It's gonna be a challenge, I think, for us to cover it, 'cause I still have a ways to go."
Emily, however, had a few ideas of her own regarding how to hide her blooming belly.
"What should I do? Should I hide behind Horatio (David Caruso)? Maybe a body? An ambulance?" she laughed.

The actress also revealed that she knows the sex of the baby, but the couple is "keeping it a secret."

As for names, Emily said she and Paul have each thrown a couple names out there, but nothing that works for either So they've quit talking about it.


Hopefully that will change as her due date gets closer. Congratulations to the couple. We look forward to seeing how they are able to hide the pregnancy this Fall!


Related Articles:
{WENN}
---
Labels: Pregnant Celebrities
posted by Growing Your Baby at
7/29/2010 05:46:00 pm