Wednesday, July 28, 2010
Featured Review: Milk Nursingwear
---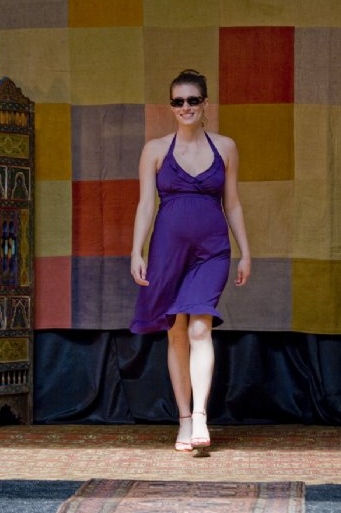 I have been breastfeeding, with a few minor interruptions, for more than five years. One thing that I have come to appreciate beyond words is really good nursing wear. It's great when it's functional and made well enough to last more than a few months. It's even better when it looks great too. Milk Nursingwear offers all that and more.

I have had the good fortune to find Milk as I'm nursing child number four. My only regret is that I didn't have Milk sooner. I love everything about Milk, love, love, love. The line offers tops, dresses and some very cute sleepwear. The styles are really terrific. No dowdy, frumpy or utilitarian tops here. The are all quite stylish and come in a variety of lovely colors. Too many companies seem to think that if you're pregnant or breastfeeding that you suddenly have a need to dress in baby blue or pale pink. Personally I have never had that need, so I am thrilled to find grown up colors that I am happy to wear every day.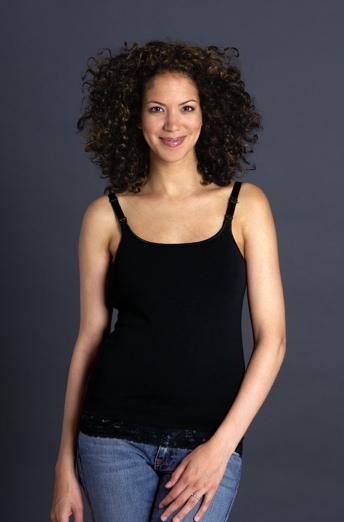 Designed by a mother of four, these clothes are not only attractive, but very functional. There are several styles of nursing openings, such as empire, wrap top openings and double-layer, which pulls up from the bottom. All are so well styled that you will not feel like you're going out in a nursing top. You will feel like you're going out in a nice top that makes it easier to nurse, especially if you're a bit iffy about nursing in public. Even one good well designed nursing top or dress will make it easier for you to nurse in public, since you don't have to worry about what you're lifting or unbuttoning, what's showing and getting it all closed back up again, especially when you have a looky-loo baby that is popping off more than on. If you feel the need to be discreet, Milk tops make it very easy. For example, the Empire tops have an internal wrap-styled layer that makes it easy to keep as much as possible covered up. I personally don't worry very much about being discreet, but these tops are also great if you feed your baby in a carrier, which I do much of the time. The empire and wrap styled openings are perfect if you spend much of your day wearing your baby. Another plus with the Milk line, several of these styles could easily be worn while pregnant, so, not only do you get a bit more mileage out of them, you can feel just as great while pregnant as you do while breastfeeding. If you happen to find yourself pregnant and nursing, as I have three times, Milk will make you very happy.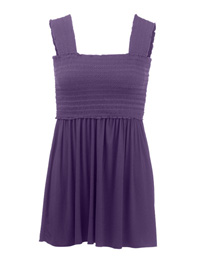 I tried out both the sleeveless babydoll nursing top (currently $34.99) in spring green and the flirty halter dress ($46) in teal. Both are amazing. Gorgeous colors, super comfortable, look great, well made and so functional. My 5 year old son loves both. He said they are very pretty and that I should wear the princess top and ballerina dress all the time. If they can even please a 5 year old who wants his mommy to be pretty, I think that's pretty good. Both could easily be worn while pregnant and would look great. You can see the dress on a pregnant model on the Milk site. Both are also very flattering for postpartum wear since they are not super snug, but still hang nicely as you get smaller. I am eight months postpartum now and I love them both. I was a little nervous about the dress at first, but once I put it on I was sold. It has a built in shelf bra which can hold nursing pads and the empire opening, yet nobody will know you're wearing a nursing dress unless you want them to know.

The better your nursing wear makes you feel and the easier it makes your day- whether it's feeding at home or on the go- the more likely you are to continue breastfeeding for as long as possible. And that is really what is most important. The quality, styling and functionality are all top-notch. Even better, the prices are excellent compared to many lines of nursing wear. And with Milk, what you get for the price is more than worth it. If you're looking for nursing wear that will make you feel as good as it works, look no further than Milk. - Kiersten, Staff Writer
---
Labels: Breast Feeding, Breastfeeding, Breastfeeding clothes, Fashionable nursing clothes
posted by Growing Your Baby at
7/28/2010 05:06:00 pm