Tuesday, July 06, 2010
Heidi Klum is A Babywearing Mama!
---
Heidi Klum was spotted wearing baby Lou while out with at the park with her kids yesterday.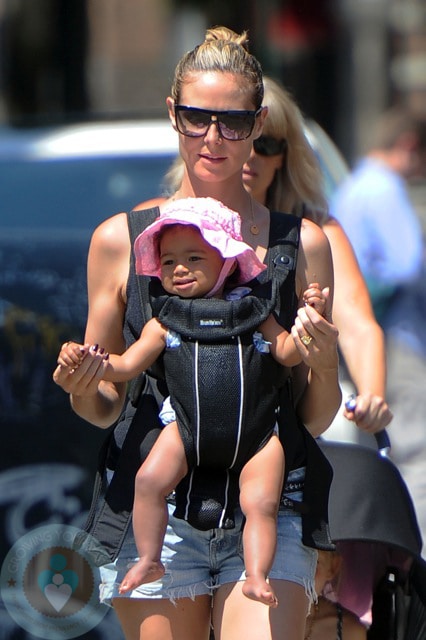 Heidi carries Lou in a celebrity favorite - BABYBJÖRN Baby Carrier (Synergy). The carriers are popular because they are comfortable, easy to wear and perfect for parents of all sizes.
Other celebrity moms who have been spotted wearing their babies in Bjorns are:
Courtney Thorne Smith wearing son Jake
Keri Russell wearing son River
Sarah Jessica Parker wearing daughter Marion
Angelina Jolie wearing daughter Zahara while holding Maddox's hand
Luciana Damon wearing daughter Gia
Jennifer Garner wearing daughter Seraphina
Alyson Hannigan wearing daughter Satyana
Brad Pitt & Angelina Jolie with twins Knox and Vivienne
---
Related Articles:
{SPLASH, PACIFIC COAST NEWS, FAME & BAUER GRIFFIN}
---
Labels: Angelina Jolie, Baby Bjorn, Brad Pitt, Celebrity Kids, Heidi Klum, Lou Samuel, Lou Suola Samuel, Marion Loretta Elwell Broderick, River Russell Deary, Sarah Jessica Parker, Zahara Jolie Pitt
posted by Growing Your Baby at
7/06/2010 05:04:00 pm