Thursday, July 01, 2010
Mason Lunches With The Ladies in NYC!
---
Mason Disick was the center of attention this afternoon while out at lunch with mom Kourtney Kardashian, Grandma Kris Jenner and aunt Kim at Cipriani's in NYC.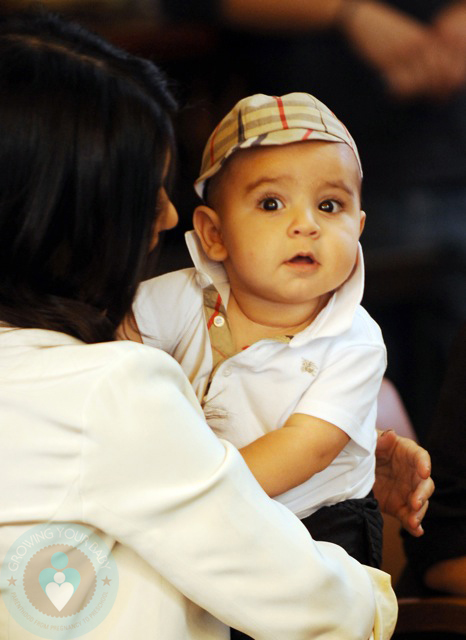 Even though the reality family caused quite a stir at the upscale restaurant with their cameras and film crew, the tot took the whole thing in stride, while dressed from head to toe in Burberry!
---
Related Articles:
{BAUER GRIFFIN & FAME}
---
Labels: Celebrity Babies, Keeping Up With The Kardashians, Kim Kardashian, Kourtney Kardashian, NYC
posted by Growing Your Baby at
7/01/2010 11:57:00 pm