Monday, August 23, 2010
Angel's Face ~ Beautiful Petti-Skirts Sure To Put a Smile On to Your Angel's Face!
---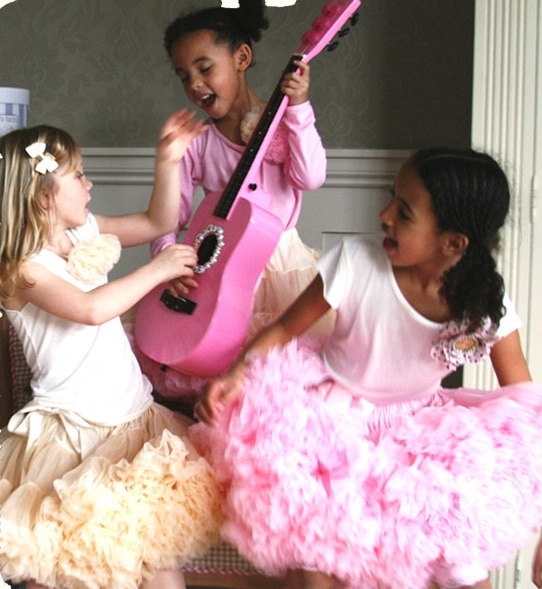 For little girls who adore frills and ruffles, UK clothing label Angel's Face has just the thing!

Each one of the frilly petti skirts is made with more than 40 yards of luxuriously soft nylon chiffon in delicious colors and gathered in sumptuous ruffles. An adjustable waist with a big satin bow adds the finishing touch. To complete the outfit, the skirts can be paired with matching lace trimmed leggings, and the angel sleeve or long sleeved top in matching colors. Petti skirts are available in sizes 1 to 14 years, and each skirt is delivered in a vintage-styled Angel's Face hat box.

Perfect for a brightening up a dreary day, a special birthday celebration or just any time your little one wants to be a princess or rock star for a day! - Belinda, Staff Writer
Related Articles:
---
Labels: children's clothing, children's fashions, Fashion, unique children's products
posted by Growing Your Baby at
8/23/2010 10:46:00 pm