Thursday, August 12, 2010
Disney Launches World Of Cars Online - Celebrity Style!
---
This week, Walt Disney Co. formally unveiled its latest online community: World of Cars, inspired by Pixar Animation Studios' 2006 hit movie "Cars."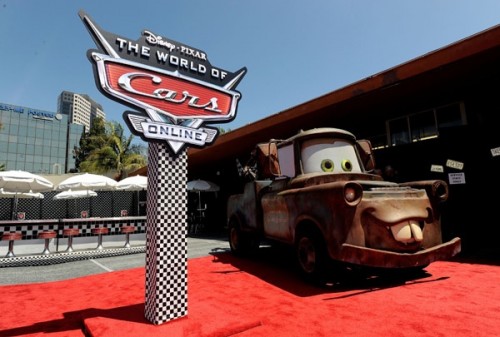 World of Cars is Disney's fifth online community — one that's designed to keep children interacting with Lightning McQueen, Mater and other characters from the movie until "Cars 2" is released in 2011.
Yesterday Celebrities came out with their kids to interact online, hang out on 'set' and get their pictures taken with their favorite Car characters.
---
Related Articles:
{WIREIMAGE & WENN}
Labels: Celebrity Kids, Dean McDermott, Disney, Garcelle Beauvais Nilon, Jaid Thomas Nilon, Jax Joseph Nilon, Liam Aaron McDermott, Stella Doreen McDermott, Tori Spelling
posted by Growing Your Baby at
8/12/2010 11:15:00 am