Sunday, August 22, 2010
Milla Jovovich Enjoys a Family Day Out In Germany!
---
Milla Jovovich was spotted enjoying the day out shopping with her husband Paul Anderson and daughter Ever.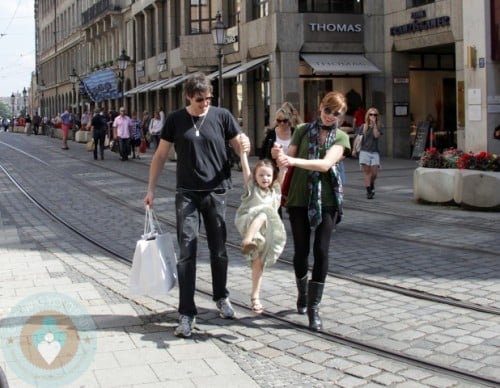 While out, the happy family visited Prada, some trendy childrens shops and then attempted to teach Ever how to use a scooter.
The stylish tot wore a crocheted dress and gold 'Phoebe' pediped shoes.
Milla is in Germany ready to start filming The Three Musketeers, which is being directed by her husband.
---

Related Articles:
{SPLASH}
---
Labels: Ever Gabo Anderson, Milla Jovovich, Paul Anderson
posted by Growing Your Baby at
8/22/2010 10:38:00 am