Monday, September 13, 2010
Charlene and Myla Federer Play in Central Park
---
While their dad Roger Federer was busy playing in the US Open, twins Charlene and Myla enjoyed Central Park with their grandma Lynette Federer(green shirt).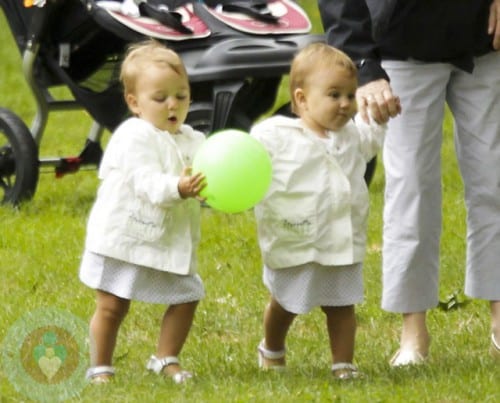 The girls, who appear to be identical twins, looked adorable in matching dresses, shoes and jackets.
They quickly made friends with another baby, borrowing her green ball for a while.
---
Related Articles:
{PACIFIC COAST NEWS}
Labels: Celebrity Kids, celebrity twins, Charlene Riva Federer, Myla Rose Federer, Roger Federer
posted by Growing Your Baby at
9/13/2010 05:54:00 pm