Thursday, September 09, 2010
Jenna Elfman & Her Son Take a Beach Break
---
Photographers caught Jenna Elfman playing on the beach with her son Story yesterday.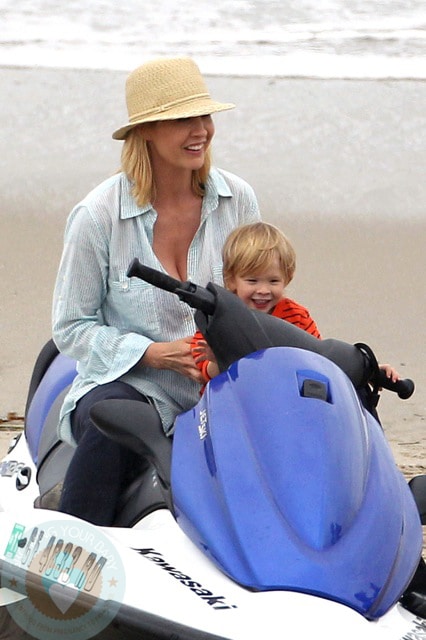 The actress, who is currently filming Friends with Benefits, spent time in between scenes with her little man running around and having a blast.
The movie has a great cast including Justin Timberlake, Mila Kunis, Woody Harrelson and Andy Samberg. Too bad it won't hit theaters until next Summer.
---
Related Articles:
{WENN & PACIFIC COAST NEWS}
---
Labels: Celebrity Kids
posted by Growing Your Baby at
9/09/2010 11:43:00 am