Monday, September 20, 2010
Mista Tj ~ Funky Urban Classics For Little Boys!
---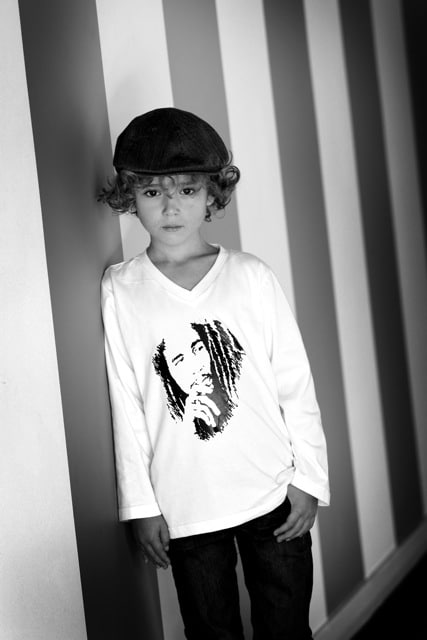 Brother line to the sweet little label Little Miss J, Mista Tj is set to burst into stores January 2011. Inspired by memories of music, culture and fun, Australian designer Jo-Anne Lambert has created a hip new line for boys aged 2 to 6. Here we offer a sneak-peak at the line!
Australian made, Mista Tj is comprised of 100% organic cotton t-shirts and hoodies with silk-screened images, skinny pants, funky fitted waistcoats, and matching caps. Definitely not your typical little boys wear with camo and trucks.
Too cool is the Bob Marley silk-screened long-sleeved t-shirt, but any of the t-shirts paired with the slim pants, waistcoat and hat and your little man is sure to be leading the pack! - Belinda, Staff Writer
---
Related Articles:
Labels: children's fashions, Fashion, Just for boys
posted by Growing Your Baby at
9/20/2010 10:38:00 pm