Wednesday, September 22, 2010
Shopping Duo: Alyson and Satyana Pick Up Groceries in LA!
---
Alyson Hannigan was spotted out shopping with her daughter Satyana at Whole Foods in LA earlier this week.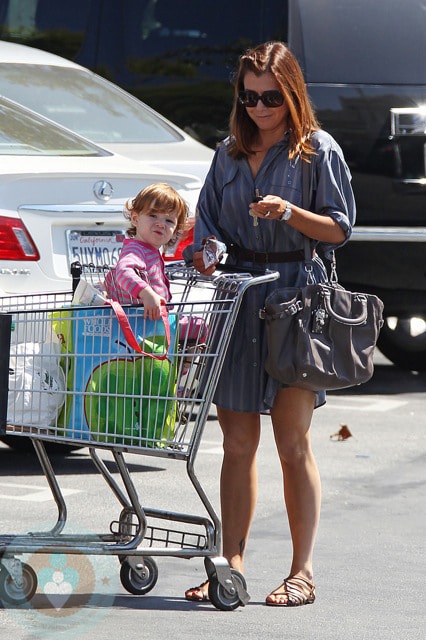 Alyson looked LA chic in a belted dress and gladiator sandals, while Satyana stayed comfy in a jumper and a matching pair of nowali moccasins.
---
Related Articles:
{PACIFIC COAST NEWS}
Labels: Alyson Hannigan, Celebrity Kids, Satyana Denisof
posted by Growing Your Baby at
9/22/2010 03:33:00 pm