Wednesday, October 06, 2010
Jessica Alba Swings Her Sweetie!
---
Jessica Alba and a friend were photographed swinging an excited Honor this morning while on their way to Nate N' Nals to have breakfast.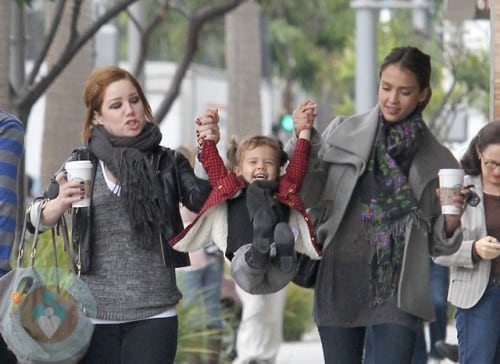 The always fashionable Honor was extra chic in a red hounds tooth jacket, cowboy boots and flower headband.
---
Related Articles:
{FAME}
Labels: Celebrity Kids, Honor Marie Warren, Jessica Alba
posted by Growing Your Baby at
10/06/2010 10:34:00 am