Tuesday, November 23, 2010
Jimmie Johnson Celebrates Fifth Nascar Title With His Family!
---
Even though he came in second place in yesterday's race, Jimmie Johnson won an unprecedented fifth-straight NASCAR Sprint Cup championship and he shared it with his 4-month-old daughter Genevieve Marie and wife Chandra.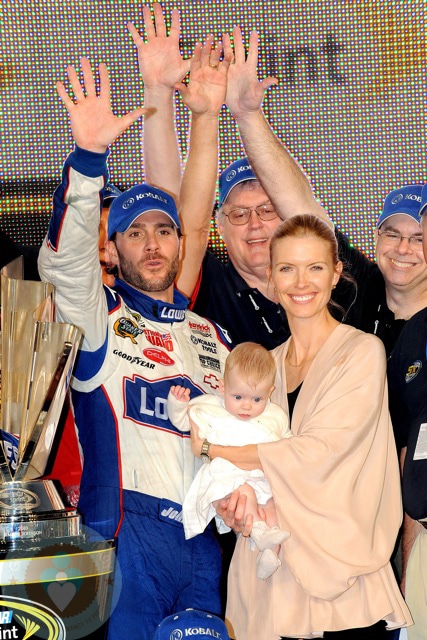 The celebrate the big moment the proud daddy posed with his family before sharing a massive bottle of champagne with his crew!
---
Related Articles:
{WENN}
Labels: Celebrity Babies, NASCAR, NASCAR Sprint Cup Series
posted by Growing Your Baby at
11/23/2010 04:10:00 pm