Thursday, May 06, 2010
Kimora and Kenzo Cover Baby Couture!
---
What a glamorous mom! Kimora Lee Simmons posed with her 3 beautiful children; Kenzo, Ming and Aoki for this month's issue of Baby Couture Magazine.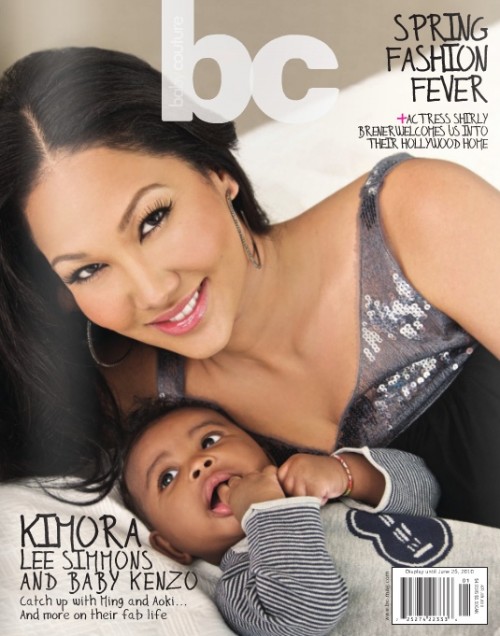 Posing in some of the cutest clothes from Port 1961, Little Marc Jacobs, Kaiya Eve and Diesel Kids, the girls showed that they are definitely following in their mom's fashion industry footsteps.
---
To see all of the great pictures please pick up a copy of this month's Baby Couture Magazine.
Related Articles:
---
Labels: Aoki Simmons, Baby Couture Magazine, Celebrity Babies, Celebrity Kids, Kenzo Hounsou, Kimora Lee, Kimora Lee Simmons, Ming Simmons
posted by Growing Your Baby at
5/06/2010 11:48:00 pm